St Ives is a center for arts and history in England. Within the town are numerous points of interest – from museums, gardens, schools and workshops, visitors can explore the artists community and learn about the fishing town which evolved in the 20th Century to become a leader in the modernist art movement.
THE TATE, ST IVES
Tate St Ives is an art gallery located in St Ives, Cornwall, UK. It is a branch of the Tate gallery network and, in addition to its exhibition space, it also includes a cafe and a shop. Tate St Ives was originally opened in 1993 in a former gasworks building, but in 2017 it was expanded with a new building designed by Jamie Fobert Architects. Tate St Ives focuses on modern and contemporary art, particularly works by artists who have lived and worked in Cornwall, such as Barbara Hepworth and Ben Nicholson. The gallery also hosts temporary exhibitions and special events throughout the year.
THE BARBARA HEPWORTH MUSEUM & SCULPTURE GARDEN
The Barbara Hepworth Museum and Sculpture Garden is dedicated to the works of British sculptor Barbara Hepworth. The museum includes Hepworth's former studio, which has been preserved as it was when she worked there, as well as a large collection of her sculptures, drawings, and other works. The sculpture garden features many of Hepworth's most famous works, including bronze, marble, and stone sculptures, as well as several plants and flowers that she used as inspiration for her art. The museum and sculpture garden provide a unique insight into the life and work of this important artist..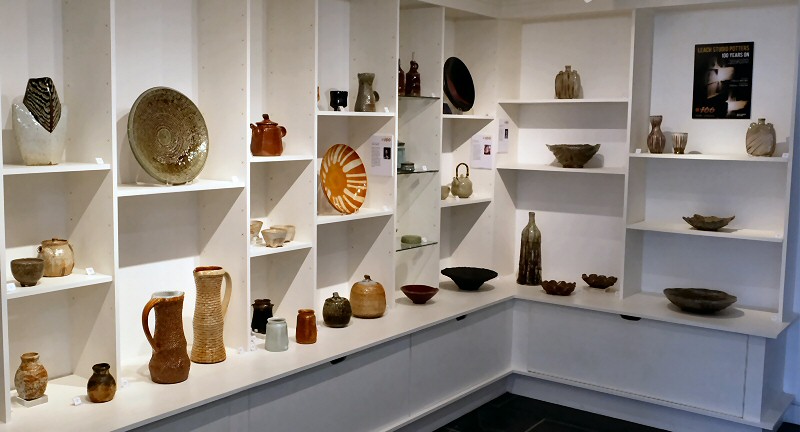 THE LEACH POTTERY
Leach Pottery is a famous pottery studio located in the beautiful coastal town of St Ives. It was founded by Bernard Leach, who was a pioneering figure in the development of British studio pottery in the early 20th century.
The Leach Pottery has been in operation since 1920 and remains one of the most important and influential pottery studios in the world, famous for its handmade ceramics, traditional glazing techniques and unique designs.
Visitors to the Leach Pottery can enjoy a range of activities, including pottery workshops. The studio is also home to a number of resident potters who continue the legacy of Bernard Leach by creating beautiful and innovative ceramics.
ST IVES SCHOOL OF PAINTING
The St Ives School of Painting is a community of artists that originated in St Ives, Cornwall, United Kingdom. It was founded in 1938 by Borlase Smart, Leonard Fuller, and Bernard Leach, who sought to create a space for artists to study and work together in a supportive and collaborative environment.
Today, the St Ives School of Painting continues to offer courses and workshops for artists of all levels, as well as hosting exhibitions, talks, and events.
PORTHMEOR STUDIOS
The Porthmeor Studios in St Ives, Cornwall are probably the oldest and most iconic artists' studios in the country. The studios have hosted some of the most illustrious artists working in Britain, and the recent capital renovations won universal acclaim and several awards. Originally built in the early 1800s for the pilchard fishery, its cellars still clearly show how this industry worked, and the building was listed Grade II in 2005 because of this evidence. Fishermen still use the cellars for storing and repairing their gear, and for setting nets.
Porthmeor is best known for the incredible number of internationally important artists who have worked here, including Julius Olsson, Frances Hodgkins, Ben Nicholson, Patrick Heron, Francis Bacon and Wilhelmina Barns-Graham. The building current hosts 15 resident artists.